If you find that your home is flooded or suffering from water damage, structural drying is a process that is essential to returning your house to its original, pre-water damage state.
Structural drying is the process of removing moisture from objects until they're fully restored and dry. Water damage can ruin any material, even if it is well-built. It also gives mold the opportunity to grow and thrive. A dehumidification method must be used when drying elements for restoration to ensure desired and safe results.  
What is the Structural Drying Process?
Before starting the structural drying process, it's important to ask the following questions:
What type of building materials were affected?
What is the source of the water?
Is the water toxic or contaminated?
The answers to these questions may tweak the steps of the restoration process.
When you start the structural drying process, these are the basic actions that need to be taken.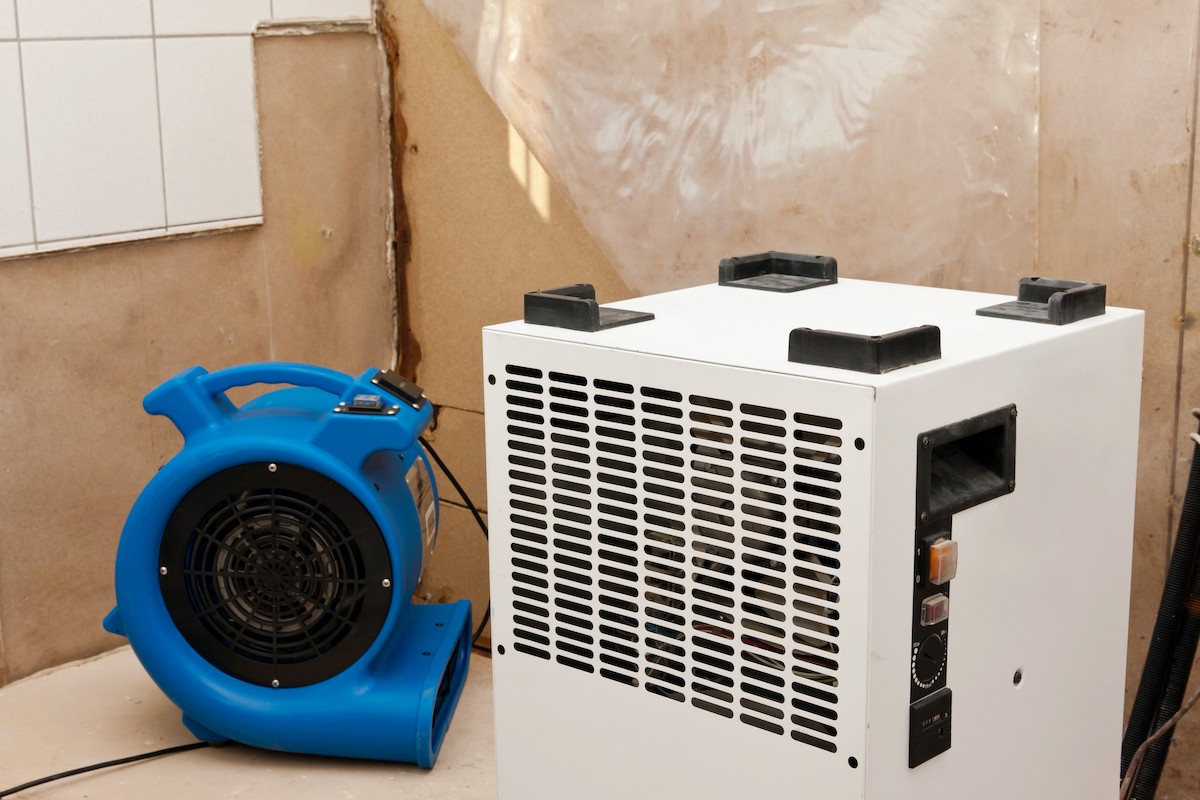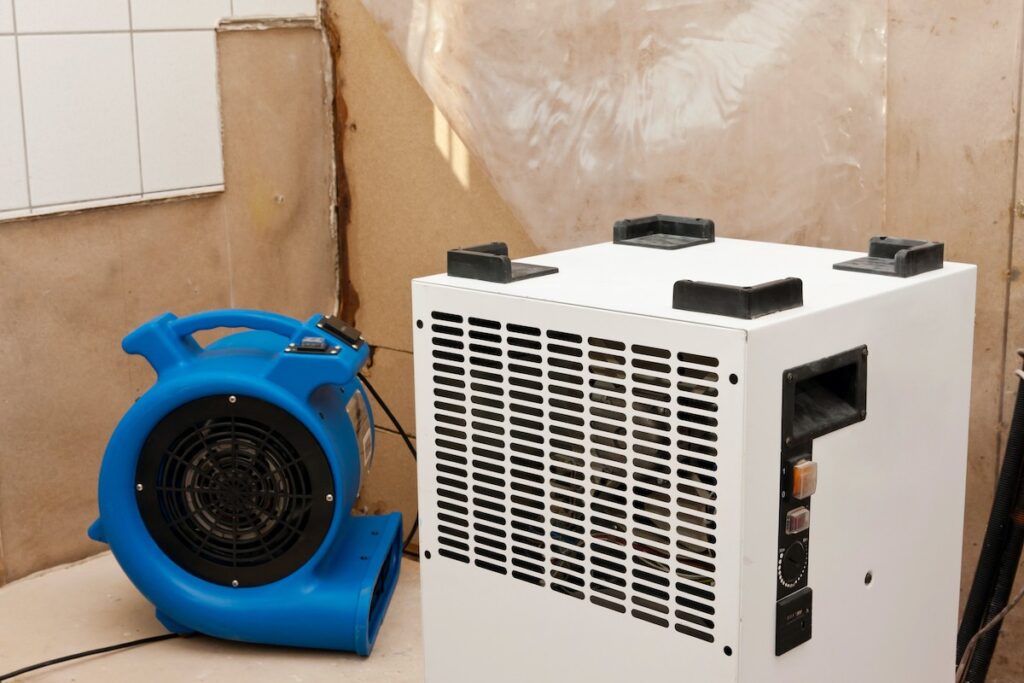 Water Removal
The first step is to address any excess or standing water. This can be done by using pumps specifically built for water removal, which are so effective that it's possible to leave carpets installed while still removing water from them. Removing water with pumps is much quicker and more efficient than relying on ventilation alone.
Evaporation
After the water has been removed, the surfaces in your home will likely still be damp. That is why using high–powered fans is the next step in the process. These fans will increase the airflow in the house, resulting in speedy evaporation.
Specialized fans offer high-pressure airflow that runs efficiently and uses less energy than standard fans in order to help dry out any remaining dampness.
Dehumidification
Once the water is evaporated into the air, it will create a lot of humidity. Dehumidifiers draw in and cool down moist air, which transforms the vapor back into water that is collected for disposal. If the dehumidification step is skipped, the extra moisture in the air can be absorbed back into other materials, which creates further problems.
Temperature Management
Maintaining a steady temperature between 70 and 90 degrees will make structural drying more effective by promoting quicker evaporation. However, it can not be hotter than 90 degrees, as that can become damaging to the equipment. 
Structural Drying Equipment
In order to perform the structural drying process correctly, specialized equipment is necessary.
Flood Extractor
A flood extractor is a vacuum that's designed to remove excess water from a damaged area through powerful suction.  It extracts standing water and moisture from flooring, carpets, and other surfaces before it stores it in a waste tank.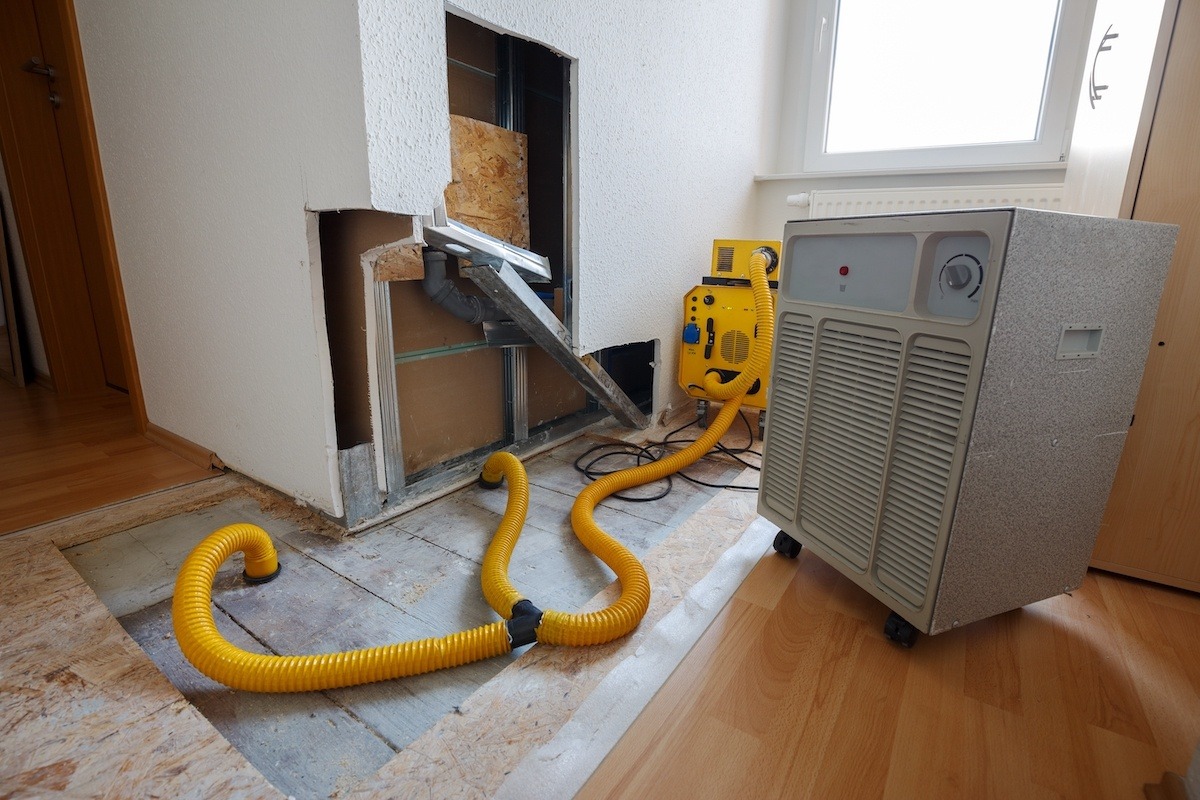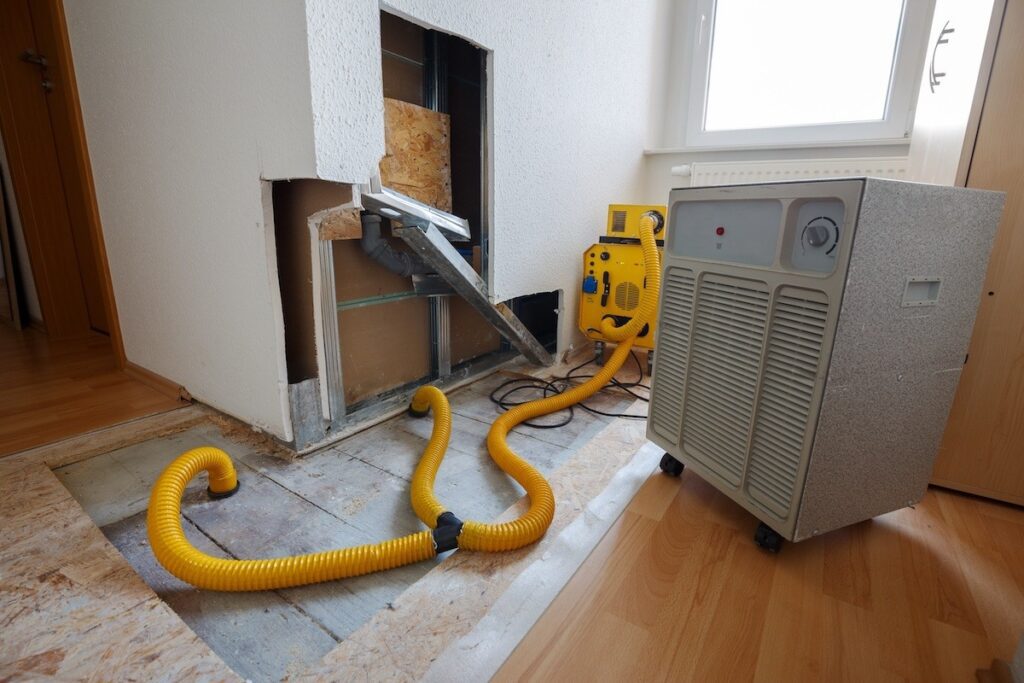 Air Movers
Air movers are utilized to quicken the drying process. They are high-powered fans that remove embedded water from carpets and other materials while dehumidifying water molecules. By doing this, the damaged area can be dried before mold starts to grow.
Dehumidifiers
Dehumidifiers are a crucial device in the drying process that extracts excess moisture from the environment and helps to prevent mold growth. They also hasten the drying process so that you can get back to your regular activities as quickly as possible. 
Fans
Working with air movers and other flood equipment, fans are also helpful in the restoration process by boosting air circulation. This is to expedite the drying process.
Air Scrubbers
Air scrubbers are essential for removing contaminants from the air, like mold, spores, odors, and dust. These pollutants are commonly left behind after a flood or water damage, so purifying the air helps to improve your home's air quality. These devices can typically be attached to ventilation symptoms or air ducts.
Moisture Meters
Moisture meters measure the amount of moisture in the air and are vital during and after water damage. They are used to guarantee that all of the moisture has been removed from your home.
Water Damage Restoration With Pure Dry
Water damage repair and restoration should be left to a team of dependable, highly trained professionals to ensure quick, safe, and fantastic results.
At Pure Dry, we guarantee just that. 
In addition to our high-quality work, we're one of the highest-rated providers in the Seattle area because we provide a stress-free experience. 
For your convenience, we also:
Have live representatives on our phones 24/7
Will send a skilled technician to your home within 60 minutes of your call
Bill directly to your insurance
Don't hesitate to contact us or call us if you see any signs of water damage in your home.