Whether you're looking to buy a new home, prepare your current home to sell, or cross off a neglected to-do list item, PureDry can handle all your water damage restoration needs. Water damage is pervasive and can cause a host of other problems if left untreated. That's why detecting and repairing water damage swiftly is essential to ensuring your home's structural integrity and optimal indoor air quality.
If you're not sure how to spot water damage in your home, browse through our list of recommendations below.
6 Common Signs of Water Damage
Water damage is messy to clean up and costly to fix. It's also a serious problem that can cause further damage to your home and those living in it—including structural failures, property damage, and health issues.
The key to water damage detection is knowing what to look for. Here's a list outlining six of the most common signs of water damage in a home.
Water Stains
Slight discoloration on your walls, floors, or ceiling is a telltale sign of water damage. It lets you know that water has leaked from a hole in the roof, a crack in your plumbing system, or elsewhere. After attending to the water stain, take some time to determine what's happening beneath the surface so you can address the underlying problem.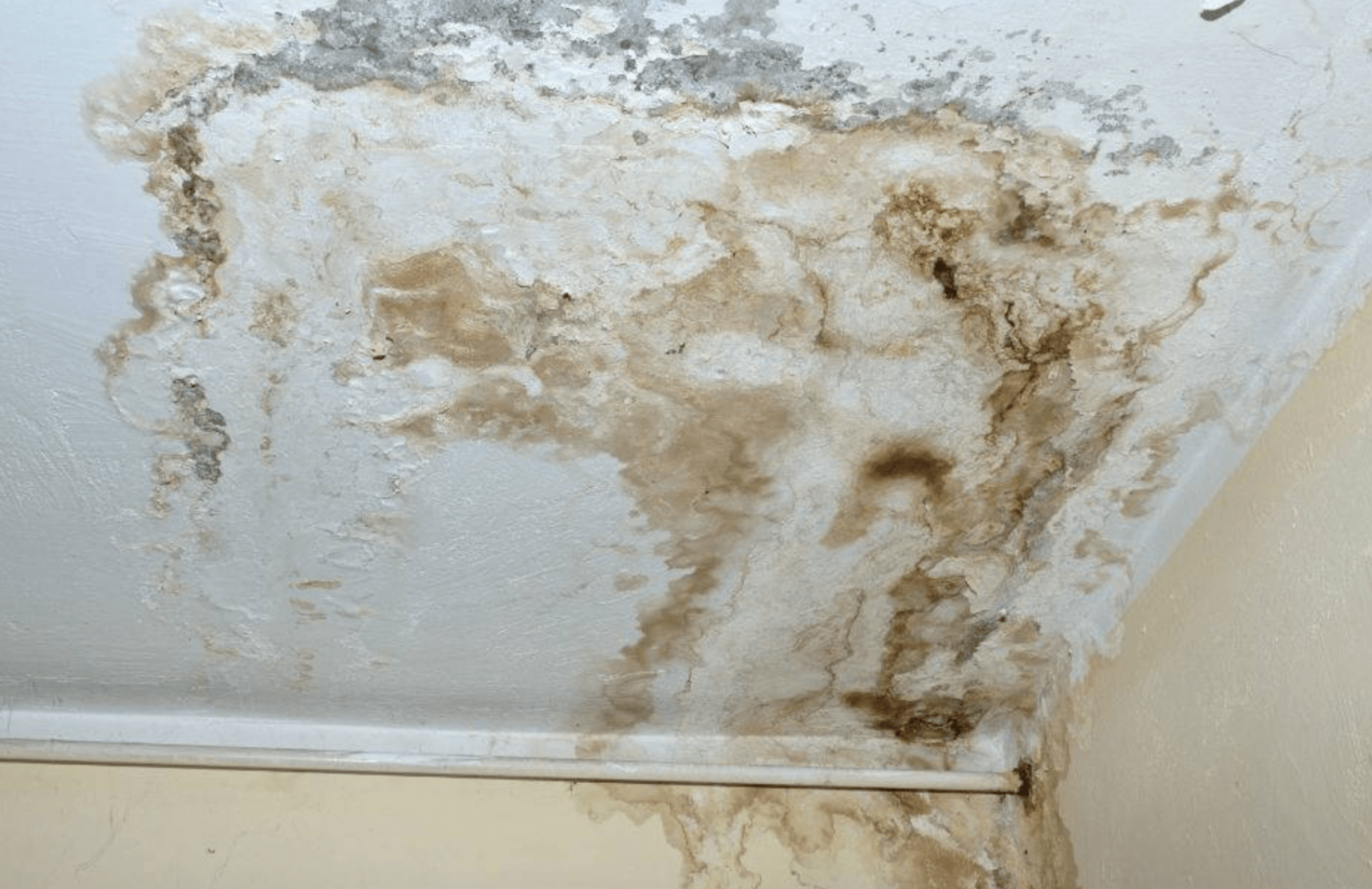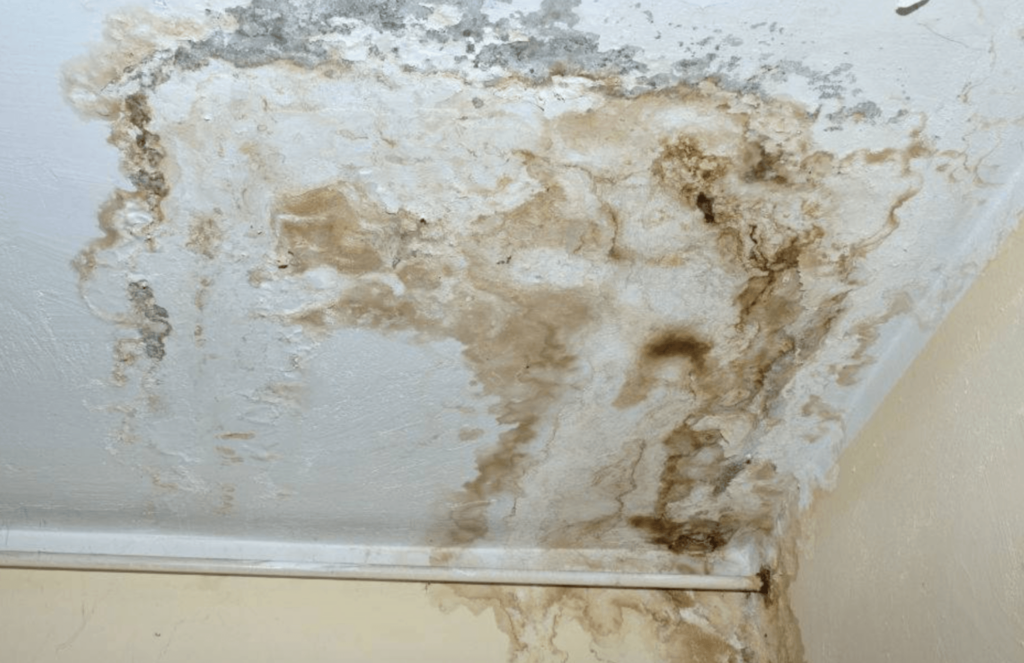 Humidity & Dampness
Does your home feel unusually humid? You might have undetected water build-up. Check your home thoroughly for water leaks that might be causing humidity levels to increase.
Mold Growth
Dark, moist spaces are breeding grounds for mold. If you begin noticing unexplained mold growth in your home, you probably have a water leak on your hands. It's important that you not only remove the mold but also stop it at its source to prevent future growth. Taking this extra step will improve your home's indoor air quality and protect your loved ones from various mold-induced respiratory issues.
Musty Odor
Do your walls smell musty? This unpleasant odor could be the result of water absorbing into the underlying drywall. Check for any pipe leaks to nip this problem in the bud.
Dripping Sound
Nothing is more obnoxious than the constant "drip, drip, drip" of a leaky faucet. If you notice this noise, don't ignore it. Even the slightest drip can end up causing extensive water damage in your home.
Soft Spots
Wall paint and wood floors are easy targets for water damage. While paint peels away when exposed to water, wood begins to warp. If your painted walls or wooden floors get wet, your first step should be to remove the water as soon as possible to prevent soft spots from forming.
5 Easy Ways to Detect Water Damage
The difficulty in detecting water damage is that it's not always visible to the naked eye. It can leak into hidden places like walls and under sinks, going unnoticed until significant damage has occurred. The good news is that there are several ways to spot water damage in your home.
Inspect Pipes
Shine a flashlight on pipes found beneath sinks and behind toilets to check for leaks.
Inspect the Ceiling and Walls
Look for bubbling, soft spots on your ceiling and walls.
Check Appliances
Check all appliances that use water—including your dishwasher, washing machine, and refrigerator—to see if one has sprung a leak.
Walk Around Barefoot
Simply walking around your house with no socks or shoes on will tell you whether a water leak has occurred.
Check the Roof and Window Trim
Inspect your roof and windows for water leaks. Even the smallest of cracks allow water to seep through.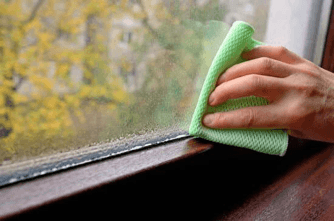 How to Get Your Insurance Provider to Pay for Water Damage
When your home sustains water damage, give the PureDry team a call. We bill your insurance company directly so you don't have to lift a finger. Insurance typically covers water damage if it's accidental or occurs suddenly. Just be sure to take photos of everything before the damage is restored. Your insurance company will need this information as evidence during the claims process.
The Seattle Area's #1 Water Restoration Provider
When your home sustains water damage, PureDry is the name you can trust to make things right. From the initial water removal to water cleanup and repair in the home, we handle it all, so you don't have to. We'll even take necessary steps to prevent future water damage from occurring.
All you have to do is give us a call, and a team member will arrive in 60 minutes or less—guaranteed. We're available 24/7 to assist you in a water emergency. Contact us online now!